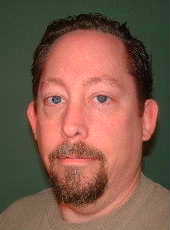 Salve amice!
I am Marcus Pompeius Caninus, a Senator of Nova Roma, My other positions include:
Praetor for Provincia Alasca et Havaia
Junior Praetor of Nova Roma for the year 2767 auc
Magister Aranearius (CIO) 
Interests
Edit
I am interested in the cultus deorum Romanorum, Latin language, astronomy, architecture, genealogy, genetic genealogy, tartan design, ludi, Campania, Roman Britain
Ludi and festivals
Edit
I have sponsored the following ludi as a provincial governor and private citizen:
Professional qualifications
Edit
Certified Information Security Manager (CISM)
Certified Information Systems Auditor (CISA)
Project Management Professional (PMP).
Certified Pharmacy Technician (CPhT)
Tartan Designer
Ad blocker interference detected!
Wikia is a free-to-use site that makes money from advertising. We have a modified experience for viewers using ad blockers

Wikia is not accessible if you've made further modifications. Remove the custom ad blocker rule(s) and the page will load as expected.